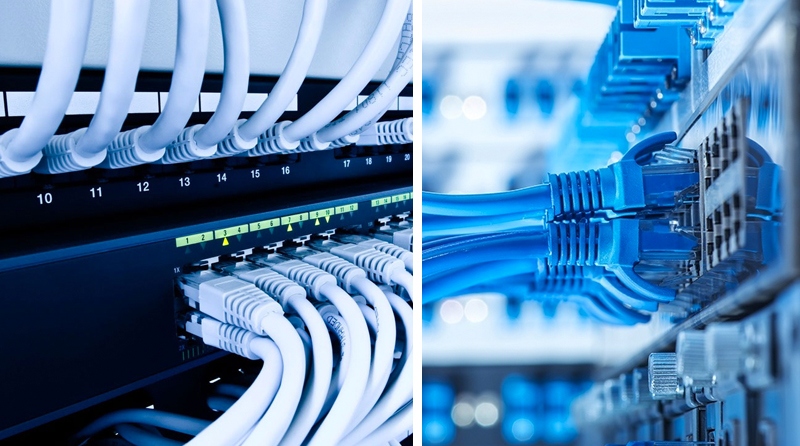 We expertise end to end networking and communication infrastructure for an organization. In Today's economy, reducing costs while enchasing productivity is the key to success. We provide complete telecom solutions required for your offices, warehouses and help you to provide them infrastructure to run business critical applications and provide them means to connect with their customers, vendors and employees.
STRUCTURAL CABLING WORKS:
First Tech( FT) offers an integrated solution to meet your Telecommunications & Cabling requirements. From cabling your premises or adding to your existing data/telephone outlets, through to supplying, installing & maintaining your phone / PABX / VOIP system we do it all.
Structured & Data Cabling– First Tech (FT) is capable of designing, building, tidy up or replacing Structured & Data cabling. We undertakes your entire computer cabling needs, whether you are building new or changing premises. First Tech(FT) will work with your IT department or other suppliers to ensure you have the highest quality work. The data and phone cabling including UTP, STP, Fibre Optic and Co-Axial Cabling .
Phone / VOIP Systems– We at First Tech (FT) is equipped to design, supply, install or maybe just expand or upgrade your phone / VOIP system. The Company will undertake all your phone / VOIP system needs. Our experienced Technicians are available to assist with the design of the system including setting out suitable cable routes through to the selection of data cabinets and the required terminations.